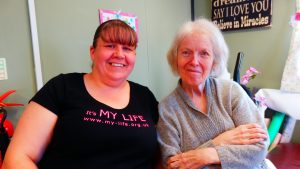 Our volunteers are from a range of different backgrounds and have all got individual qualities, but one thing they all have in common is that they all contribute their most precious gift – time.
So if you are retired, unemployed, are looking to get back into work after a career break, need valuable work experience, or just have time on your hands, we would love to hear from you, irrespective of your age or (dis)ability.
Apply to be a Volunteer
Please complete this form to request to be a My Life Volunteer.